Help End Human Trafficking #AddLove
We believe businesses have the responsibility to be drivers of positive change, and contributing back to our community is a core value of AddShoppers. To this end, we regularly donate the use of our platform to non-profits across a wide spectrum of causes. We also want to foster awareness among our own stakeholders. Help us achieve that goal at IRCE.
To be a part of this effort, you simply have to stop by our booth (#111), and we will donate $1 for every name or business card collected. It's that easy!
Participate in our #AddLove campaign during the conference and you will be helping ENDcrowd, a regional non-profit crowd-sourcing platform, fulfill their goal of ending modern slavery.
You can also see the power of social sharing at work by giving out our #AddLove card to a friend or colleague...if they visit our booth, we will double our donation in their name!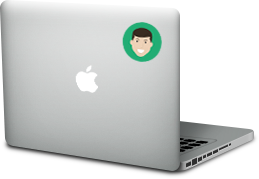 Donate and we'll make you a custom avatar!
Visit our Booth #111 at IRCE and have your own personal avatar sticker made. Show everyone what you've done to #AddLove